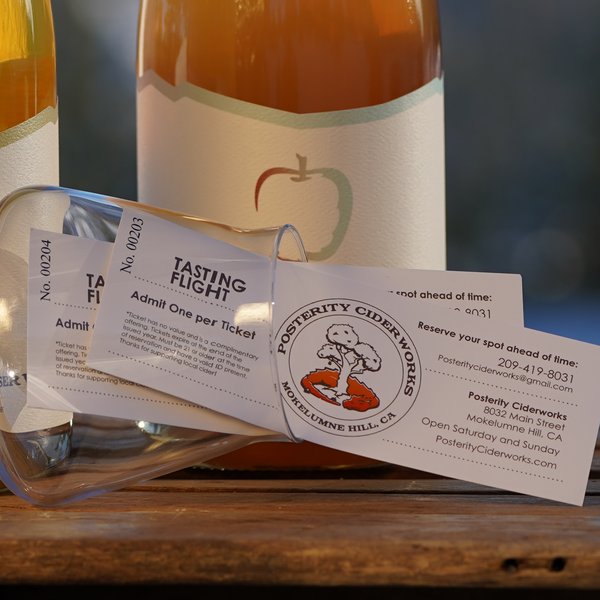 A great gift idea for the cider lover in your life! 
Guests will speak with our head cider maker, Brendan, as he walks them through the varietals and the process of creating each bottle, the stories behind the apples, and answer any questions that may follow. 
All tasting flights are 3, 3oz pours of our cider, selection is chosen at the discretion of our staff to optimize variety. 
This item is for paper tickets, best for gift giving. If you're looking to make a reservation for yourself please use our Reservation Tool to book a specific date and time.