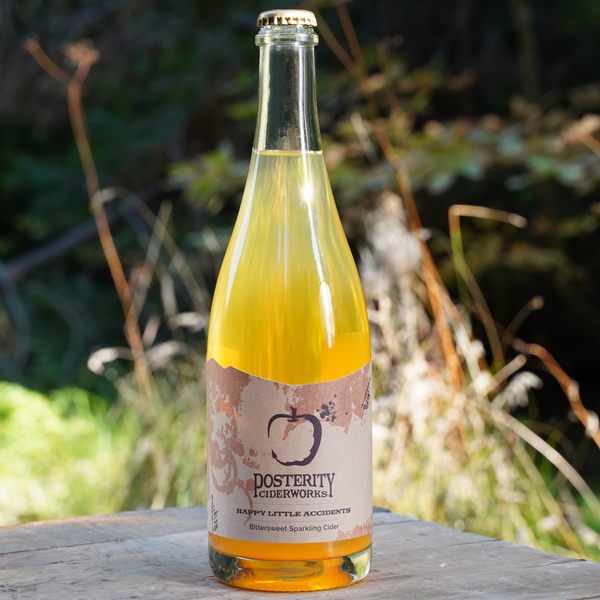 Happy Little Accidents- Bittersweet Sparkling Cider
9.28% ABV, 750mL

9 years ago we bought a tiny house with a large garden shaded by a dozen apple and pear trees waiting to unload an incredible amount of fruit. A seemingly endless day of canning applesauce gave us an idea-- perhaps we'd give cider a try? This was the first of many happy accidents on the way to creating Posterity Ciderworks.

This cider began with an accidental mixup in juice transfers creating an un-reproducible but potential-filled batch. Then we leaned into it, blending in measures from another dozen ciders for a short barrel age. Cheers to the unpredictable!
IF YOU'D LIKE TO PURCHASE THIS CIDER AND ARE OUTSIDE OF CALIFORNIA, PLEASE ORDER IT HERE

Drinking Instructions: Store upright and chill for 3 hours before drinking. Bottle contains natural sediment at the bottom. Drink in wine or tulip glass within 6 months of purchase